Fathers Day is right around he corner and it's time to find a gift!
Looking for budget-friendly, last minute gift ideas for dads, young and old, can be frustrating. This is especially the case if you are on a budget or have a dad who "has it all" or has everything already.
Below are 7 Affordable Last Minute Yet Meaningful Gift Ideas For Fathers Day that I think may be of assistance in your quest for a great gift. I also include a bonus gift idea that may serve as unique and special with little to no gift-wrapping needed.
Shirt/Shoes: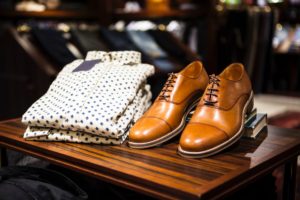 Yes, I know this sounds like a pretty basic gift idea and one of the first items that come to mind when deciding on what to purchases for your dad on Fathers Day, but hear me out. Shoes and shirts are always going to be worn and sizing is pretty simple. Unlike a pair or pants, a jacket or a suit- a shirt or shoe as a gift is a pretty safe choice. Granted, some materials and brands may size and fit differently but you can be prepared for any exchanges needed by either keeping the receipt and tags or requesting a gift receipt at check out.
You know your dads fashion preference and style better than anyone else. You also know what type of clothing items he may be in need of.
Is your dad in need of more dressy, long sleeved shirts for formal dinners because he chooses to live in his golf tees and won't budge out of them? Sounds like that is a special buy that can be fulfilled by you!
Summer is heating up the weather and it is a great time to switch out last seasons long sleeves with a couple short sleeve shirts. If you dad mostly wears dark colored clothing, it might be your chance to give him a fresh, modern look with lighter colored tops.
If your dad has worn the same shoes for the past year (or two)-perhaps he hasn't given himself leeway to treat himself to a pair of new shoes. You can satisfy what would be a luxury to your dad, by surprising him with a new pair of shoes. It can be a pair of dress shoes, a newer version of his favorite shoes, new running shoes (for the dad who works out or wants to begin), or if you are on a budget-a simple pair of outdoor shoes like a pair of Crocs that can be worn fishing or out in the yard will do. Don't forget to include a new pair of socks to go with the shoes! It's always a thoughtful addition in the box.
Gift Card: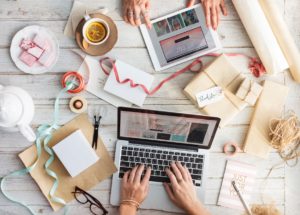 This is another no brainer. Just be sure to make it a meaningful gift card purchase for your father. You can choose a gift card for a restaurant or store that your dad loves to visit or you can treat your dad to a place that he normally wouldn't splurge on. If you are on a budget, you can buy a gift card for a restaurant that is may be out of your normal price range and place enough money on the gift card to pay for at least one person to eat. This way at least one persons meal is paid for. There was a Fathers Day where I surprised my father-in-law with a gift card to a restaurant that usually costs over $100 for two people to eat at. I placed a little over half the amount on the gift card so that my father-in law could eat for free and place a tip. Let me tell you, my father-in-law was overjoyed by the experience to eat at such an upscale restaurant. I was hesitant at the idea of giving a partial gift card but think of it as you giving your father a 50% discount on a meal at a restaurant he wouldn't splurge on to begin with.
Electronic Charging Station: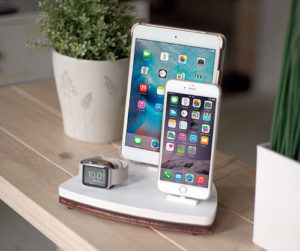 If your dad is big on electronics and is an avid Apple user there is an efficient and aesthetically pleasing multi-device charging station that I find extremely useful. It is for those who have Apple products. It charges an Iphone, Iwatch, and Apple wireless ear pods all at the same time. This definitely can be placed in the 'Cool Fathers Day Gift Ideas Basket'.
Bose Portable Speaker: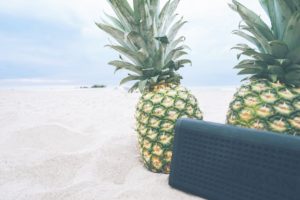 Bose is a great brand that provides quality sound and equipment. I absolutely love my Bose portable speaker that my dad gifted me many Christmas's ago. I wish I could have been the first to gift it to him because it is just that amazing. It comes with a charger so you never have to worry about replacing batteries. It is bluetooth compatible and has an aux cord input incase you need it.
A New Tool: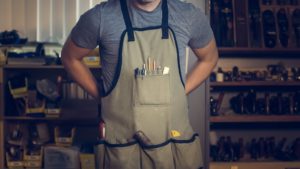 Okay, this too can be another one of the obvious choices for a dad who has everything. This also can seem like a frustrating option if you are having trouble figuring out what tools your dad likes or may need.
This is where we do a little investigation (if you are able to).
Try to rummage through your fathers tool box and take a look around the his garage when he isn't around and see what tools he is missing or is in need of an upgrade for.
Don't live near by?
That is okay!
Take some time to recollect on conversations where your dad has revealed what he is currently working on in the house. Does he need to upgrade to an electric lawn edger instead of the environmentally harmful gas one he has been using for the past few years? Is paying for his grass to be cut every week making a dent in his pocket? Perhaps you can surprise him with a new lawn mower. You can also consider a items like a larger, sturdier tool box or a few months worth subscription of lawn care from a professional so he doesn't have to break a sweat.
On a more budget-friendly note you can opt for a simple, trendy, and efficient tool belt. If all else fails, a gift card to Home Depot or Lowes will always do the trick. These stores now have options where you can purchase a gift card online, without having to leave your home, and you can email the gift card right to your dad. All he has to do is print out to use it in store or use the coupon code in the email when he checks out on the website when he make an order online. How awesome and convenient is that?
Also, check out these 26 Fathers Day Quotes That Totally Get Dad Life. Number 8/27 is my favorite by Gregory E. Lang. You can download or take a screenshot of your favorite quote and include in the email that you send to your dad with the electronic gift card. There is no way your dad's heart won't melt!
Schedule A Spa Day: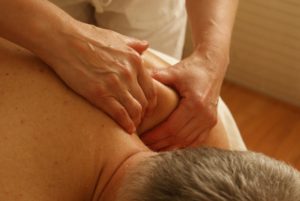 Tell your dad to schedule a couple hours of free time and set your dad up to get pampered like the king he is! To show your dad your love and appreciation for all that he has done for you, you can book a pedicure/ manicure, a facial, a massage with aromatherapy, an acupuncture, appointment, a yoga class, or a haircut or deep condition (if he has a head full of hair). If you can afford it, you can also book a whole spa package, which usually is about two-three hours long with multiple treatments included in the package. I will tell you this option is a little more pricier that the other listed choices. Your dad might not book an appointment like any of these for himself on his own time, but he will secretly jump for joy at the thought of getting pampered.
If you are unsure of your fathers schedule then you can always go back to my gift idea listed in number 3 of this list and purchase a gift card for the luxury spa treatment. This way he can go whenever he likes.
Fathers Day Date: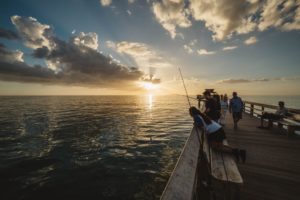 This can be done with just you alone, your entire immediate family, or with your spouse and children. It's whatever works for you. I prefer a one-on-one date because it allows for open communication with my dad and some uninterrupted quality bonding time.
You could prepare a home cooked meal with his favorite food choices or you can choose to treat him to a restaurant he loves or always wanted to visit. Need some Fathers Days recipe ideas? Bec from Yummi.com lists out a delicious Fathers Day Recipe Menu Plan that will give you the push in the right direction on what you could prepare. The Mustard Peppercorn Steak sounds like something I will be cooking up this coming Fathers Day, for sure.
You can also take him to the movies (although I will advise that it won't allow for much conversation).
Does you dad like to fish?
Spend the day with him chatting and fishing in his comfort space. You can also take him canoeing, hiking though a local park, horseback riding, lay out like a couple of bums at the beach, or beat him at a game of pool or bowling. It can be as simple as helping him do the lawn on the day that he usually is out mowing the grass-perhaps you can help him set up a vegetable garden. The goal is to meet him halfway and do what he loves to do. I assure you that your father will greatly appreciate your company and attention.
Bonus Fathers Day Gift Idea #8:
Go To Your Dads House and Restock His Home With Essentials or Beautify It!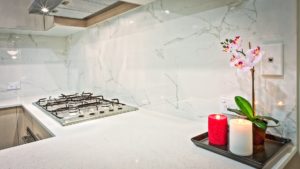 This tip is really great for single dads, dads who live alone or for older aged fathers. A father who lives in a nursing home would love this Fathers Day gift idea, as well. Restock your dads space with the essentials like toilet paper, water bottles, premium coffee/tea, beautifully framed pictures of his grandchildren and family, dish detergent, contact solutions, lotions, body soaps, toothpaste, a brand new tooth brush, or shaving cream with a brand new razor.
Don't forget to stock up on goodies like dessert, snacks, and goodies he can pop in the oven (whether you made them yourself or store bought them). Decorate the home by setting up fresh flowers by a window or add a bright green houseplant. Purchase and set up some new bed sheets, shower curtains, or window curtains that give your dad space a fresh look. Plug in some air fresheners through out the home. While you're at it, take the time to wash his dishes, do a little dusting, vacuum the floors, do some of his laundry (if he will let you), or scrub his bathrooms from top to bottom. If you are interested in simple and easy d.i.y project's here is a great place to check out 5 Fathers Day D.I.Y Gift Ideas that I think will spark some grand inspiration. Number 4 is a great choice if you want to set up all of the items you want to stock your dads home with in a pretty basket to be shipped or presented instead of placing it in your dads home yourself.
This is a unique last minute, special and budget-friendly Fathers Day gift that your dad will not forget and greatly appreciate.
I hope these 8 Last Minute Meaningful Yet Affordable Fathers Day Gift Ideas for 2018 were helpful to you! Remember, it's all about intention. Whatever you buy or do should come from the heart-if it does, your father will absolutely love your gift, no doubt about it!