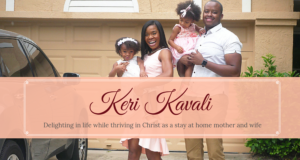 My name is Keri and I am a Christian stay at home mother to three heart melting kiddos and a dedicated wife to my Heaven sent soulmate, Vladimir. If you are a reader of my blog posts, a listener of my podcast, or a viewer of my videos then you may already know I refer to him as hubby, but if you are new to my page, no worries, you will be getting to know him quite soon.
So I guess this is the section of my site where I tell you a little about myself so that you can know who is the mildly eccentric women behind the video's you've watched, the blog post you've read or the book you're thinking about purchasing. I don't blame you, I want to know about the people I take advice from just as much as I read the labels on the back of every food item that I think to purchase at the market. And believe me, I do read every ingredient on every label.
In my humblest approach, I am a published writer, a speaker, digital creator, and online Christian life coach. I have a pretty vivacious personality and am known to stand out from the crowd. It's not something I try to do either, it's been something I've done naturally since I was a young girl…only I just recently learned to embrace that about myself. If you are a follower of Christ and have given your life totally to him then you may be familiar with what I'm talking about. If not, no worries, you will find out more on what I'm talking about as you read more of what I share.
I have a pretty deep passion for speaking and writing.
Like, it's seriously an obsession.
So far I've written one book on how I am able to thrive on one income as as stay at home mom and I am working on so many more projects that will be released in the near future.
As you will soon find out from my videos on YouTube, yoga is my choice way to break a sweat. Well, that and taking my little ones out on a grocery shopping day.
The last part was a joke…
…buckling up these kids in their carseats multiple times in a day is not much fun but it definitely breaks a sweat, haha.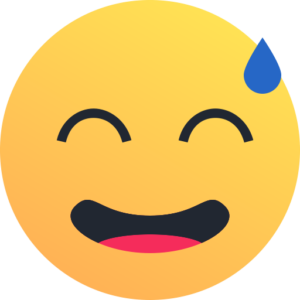 I live a pretty holistic lifestyle. I wouldn't exactly call myself a "crunchy mama" but on a scale of 1-10 I would say I'm a 7.75.
We eat pretty healthy in my home and I make most things from scratch.
My goal is to share my life experiences as I develop in God's Word, document my journey through womanhood, and provide my personal take on thriving as a Christian stay-at-home-mom in order to create a community of love and support for mothers and wives all around the world.
Some might know my previous website as 'The Imperfect Housewife Thrives' but I have recently transitioned to KeriKavali.com. It was a tough decision to make because I believe that 'The Imperfect Housewife Thrives' describes me so well, but it was better to have my site under my name because I share more than just being a housewife.
I share about God's love and lessons that can be applied from His word into our lives as a SAHM.
So if you were a little confused on where that site went, no worries, it didn't go anywhere. It's here, it's just got a brand new look. Yes, I am proud to say I am not perfect. I am not a perfect wife or mother. Neither am I a perfect cook, writer, or speaker. Who on earth is perfect (Ecclesiastes 7:20)?
If someone considers themselves perfect then kudos to them because from what I understand it's impossible to do, so they might just have too much to keep up with than they know.
What I do know is God gave me a passion for writing and speaking and I am here to share that with love and to His Glory. So I invite you to join me in delighting in life while thriving in Christ as a modern day stay-at-home mother and wife.
With Love & Warm Prayers Of A Prosperous Life,