Take a walk with me through Downtown Orlando, Florida at night.
This video was shot late last year on my hubby's Iphone before we invested in our professional camera. This is why I thought this video would be a perfect fit for #ThrowbackThursday! Although there are several elements to this video that are cringe worthy in my eyes, it is nice to look back and see how far I've progressed in my cinematography skills.
Here's a little about what Downtown Orlando, Florida has to offer:
Central Orlando, Florida is beautiful and vast with many things to do.
There are tons of unique restaurants, lounges, and clubs to explore. If you are looking for something to do at night check this awesome line up of local shows and clubs that won't leave you disappointed.
There is also Lake Eola Park, which is right at the heart of Downtown, Orlando. Lake Eola Park is GOREGOUS and at night it lights up, making it a wonderful place to take a stroll with your loved one after you have your dinner.
During the daytime, Lake Eola has swans swimming in the lake and you can rent a swan boat to peddle through and see up close and personal. There are people of all ages and races that are always walking around the large lake. Some are out doing a morning run for their cardio; some are walking with their families enjoying the sights for the first time. Others are locals who frequent the park as a means to enjoy some fresh air in the backyard of their city.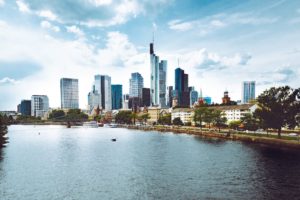 At Lake Eola Park there is a large playground that is well kept for those with little one's who's ages range from toddler to adolescent. You can also find a large open grass area next to the playground, which is perfect for laying a blanket out and relaxing under the sun or whipping out the soccer ball or Frisbee.
Check out this site where you can find more information on Lake Eola's direct address (in case you are looking to pay it a visit). The site also carries the dates for Lake Eola's upcoming events, which is great because there is always something going on and it is always a good time.
On the weekends there is a Farmer Market held at Lake Eola Park every Sunday from 10am-4pm where you can enjoy live music performed by local artist. You have glorious pick of over ten to fifteen different food trucks, and specialty pop up shops from local business's. You can find adorable specialty items for sale like handmade bracelets, hand painted artwork, unique organic dog treats, specially formulated cooking spices and so much more.
In this video, I take you for a walk with me through the downtown Orlando at night. Stay tuned for a daytime video where I show you a little more of what Orlando, Florida has to offer.
Thank you so much for watching!
Xoxo Beautiful People,
K.Kavali